I am reading for a second time the book, How People Change. It is challenging me to go deeper within my heart to understand why I do the things I do. I had to put the book down when the author, Paul Tripp asked the question, "Can you see yourself in eternity?" What a basic question, though, yet I find myself wrestling with the idea that is meant to be the foundation of my hope. I will admit, I don't often think about eternity. It is eye opening to realize that looking at life through the filter of eternity, an eternity in the presence of the One who restored me to my Creator is not my first thought of the day. Eternity should excite me, and you. It should be the very heartbeat of life!

As I am sitting here, sipping on some coffee reflecting on the here and now versus eternity, I am encouraged. The truth of the matter is, in no way shape or form are the things that we come up against minuscule. When we have something to look forward to, though, it is incredible how hope begins to give way into some of our darkest hours. Even when those real and raw situations can easily sweep us away, from God, there is no condemnation for those who are in Messiah. Therefore, as we have days where our walk with God seems perfect and other times we are barely hanging by a thread. Remember, the balancing act of walking out this life faced with the things that are very real for you and me in light of eternity will surely take practice. Resting in the truth that God is at work in all of us, and exercising our thoughts to look forward to eternity, together we can begin realizing that we have something very tangible to get us through to the other side. That is a real and promising hope called "Eternity."
16 Therefore we do not lose heart, but though our outer man is decaying, yet our inner man is being renewed day by day. 17 For momentary, light affliction is producing for us an eternal weight of glory far beyond all comparison, 18 while we look not at the things which are seen, but at the things which are not seen; for the things which are seen are temporal, but the things which are not seen are eternal.
11 Therefore, knowing the fear of the Lord, we persuade men, but we are made manifest to God; and I hope that we are made manifest also in your consciences.12 We are not again commending ourselves to you but are giving you an occasion to be proud of us, so that you will have an answer for those who take pride in appearance and not in heart. 13 For if we are beside ourselves, it is for God; if we are of sound mind, it is for you. 14 For the love of Christ controls us, having concluded this, that one died for all, therefore all died; 15 and He died for all, so that they who live might no longer live for themselves, but for Him who died and rose again on their behalf.
 For I am confident of this very thing, that He who began a good work in you will perfect it until the day of Christ Jesus.
1 "Therefore there is now no condemnation for those who are in Christ Jesus."
1 Paul, a bond-servant of God and an apostle of Jesus Christ, for the faith of those chosen of God and the knowledge of the truth which is according to godliness, 2 in the hope of eternal life, which God, who cannot lie, promised long ages ago, 3 but at the proper time manifested, even His word, in the proclamation with which I was entrusted according to the commandment of God our Savior…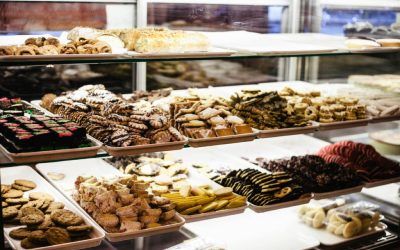 James 1:13-18 13 When tempted, no one should say, "God is tempting me." For God cannot be tempted by evil, nor does he tempt anyone; 14 but each person is tempted when they are dragged away by their own evil desire and enticed. 15 Then, after desire has conceived, it...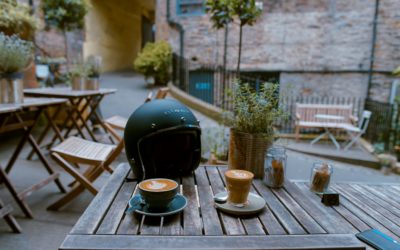 Those of us who live in an area where we experience the change of season know the feeling in the air when Fall comes upon us. It feels invigorating. Personally, it gives me a constant flow of butterflies. Like many, it is my absolute favorite time of year for that...